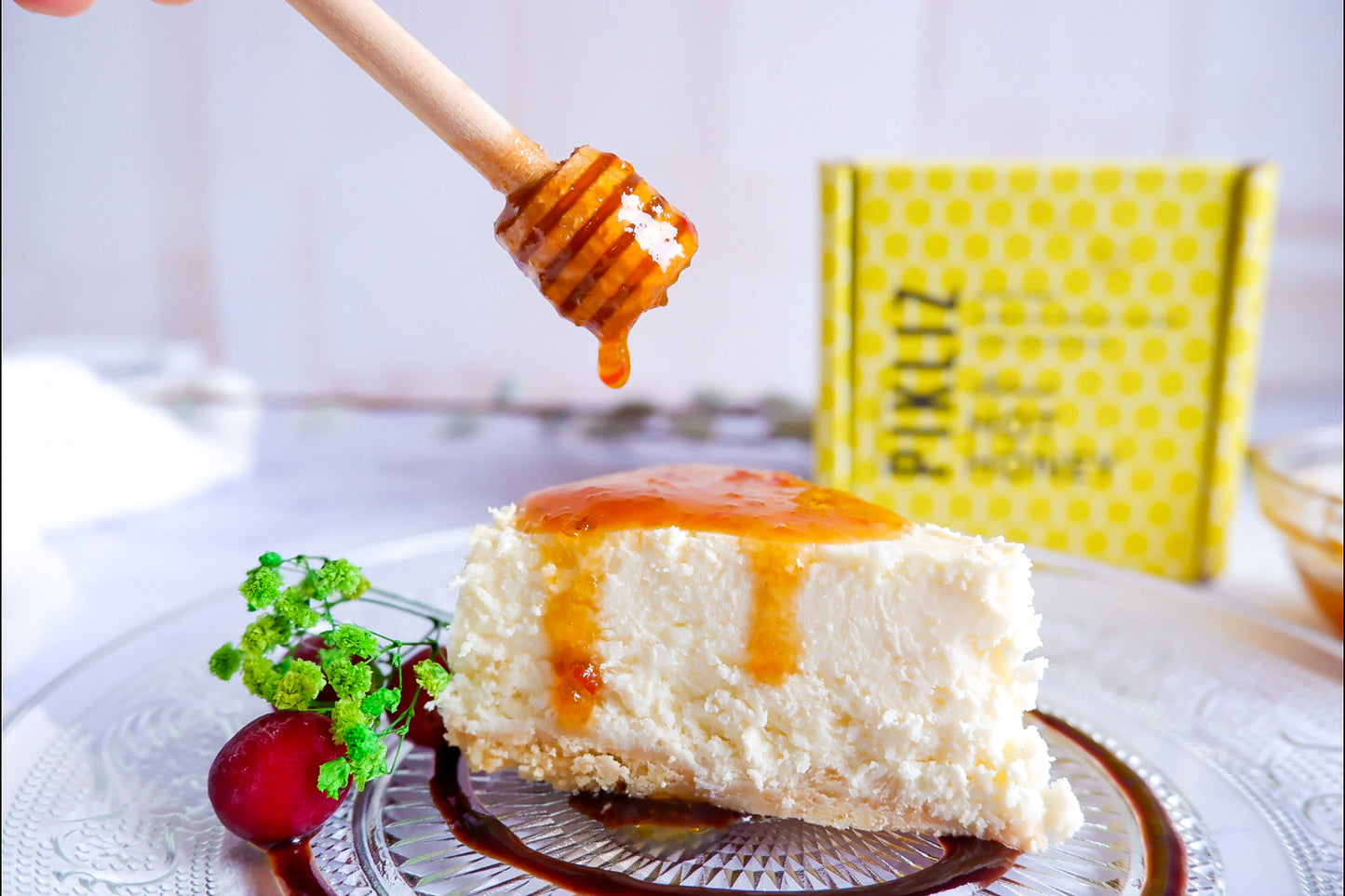 In the world of gourmet food and unique flavor combinations, Alexandra's Pikliz Infused Hot Honey stands out as an exceptional culinary creation. With its enticing blend of sweetness and spiciness, this hot honey has captured the hearts and taste buds of foodies and culinary enthusiasts everywhere.
The Appeal of Alexandra's Pikliz Infused Hot Honey
Alexandra's Pikliz Infused Hot Honey offers a one-of-a-kind flavor profile that tantalizes the senses. It seamlessly combines the natural sweetness of honey with a gentle kick of spice, creating a harmonious balance that elevates any dish. Made with high-quality ingredients this hot honey promises a culinary experience like no other.
Unleashing Creativity in the Kitchen
One of the most exciting aspects of Alexandra's Pikliz Infused Hot Honey is its versatility in the kitchen. Whether you're looking to enhance the flavors of a cheese platter, glaze roasted meats, or add a surprising twist to cocktails, this hot honey delivers. Its complex notes open up a world of possibilities, allowing foodies to experiment and create unique recipes that showcase their creativity.
The Perfect Gift for Foodies
Gifting holds a special place in the foodie culture, and Alexandra's Pikliz Infused Hot Honey makes for an exceptional present. With its thoughtfully crafted flavor profile and exquisite packaging, it's a gift that will impress any food lover. The hot honey's combination of sweetness and spice is a delightful surprise, and its attractive presentation adds an extra touch of elegance.
Don't just take our word for it—numerous satisfied customers have raved about their experiences with Alexandra's Pikliz Infused Hot Honey. The hot honey has received glowing testimonials, with customers praising its unique taste, versatility, and ability to elevate their dishes to new heights. Additionally, reputable influencers have commended the product for its exceptional quality and flavor profile, further solidifying its reputation as a must-try culinary delight.
Availability and Ordering Information
Ready to explore the world of flavors with Alexandra's Pikliz Infused Hot Honey? Ordering is a breeze! Simply visit the official website here to purchase this delightful creation. Keep an eye out for exclusive offers and discounts that may be available online, making it even more enticing to indulge in this exquisite hot honey.
Alexandra's Pikliz Infused Hot Honey is more than just a condiment—it's a culinary adventure waiting to happen. With its unique flavor profile, versatility in the kitchen, and attractive packaging, it's the perfect gift for foodies who appreciate extraordinary flavors. Treat yourself or surprise a loved one with this exceptional hot honey and embark on a journey of gastronomic delight. Don't wait any longer—let Alexandra's Pikliz Infused Hot Honey transform your culinary experiences today!