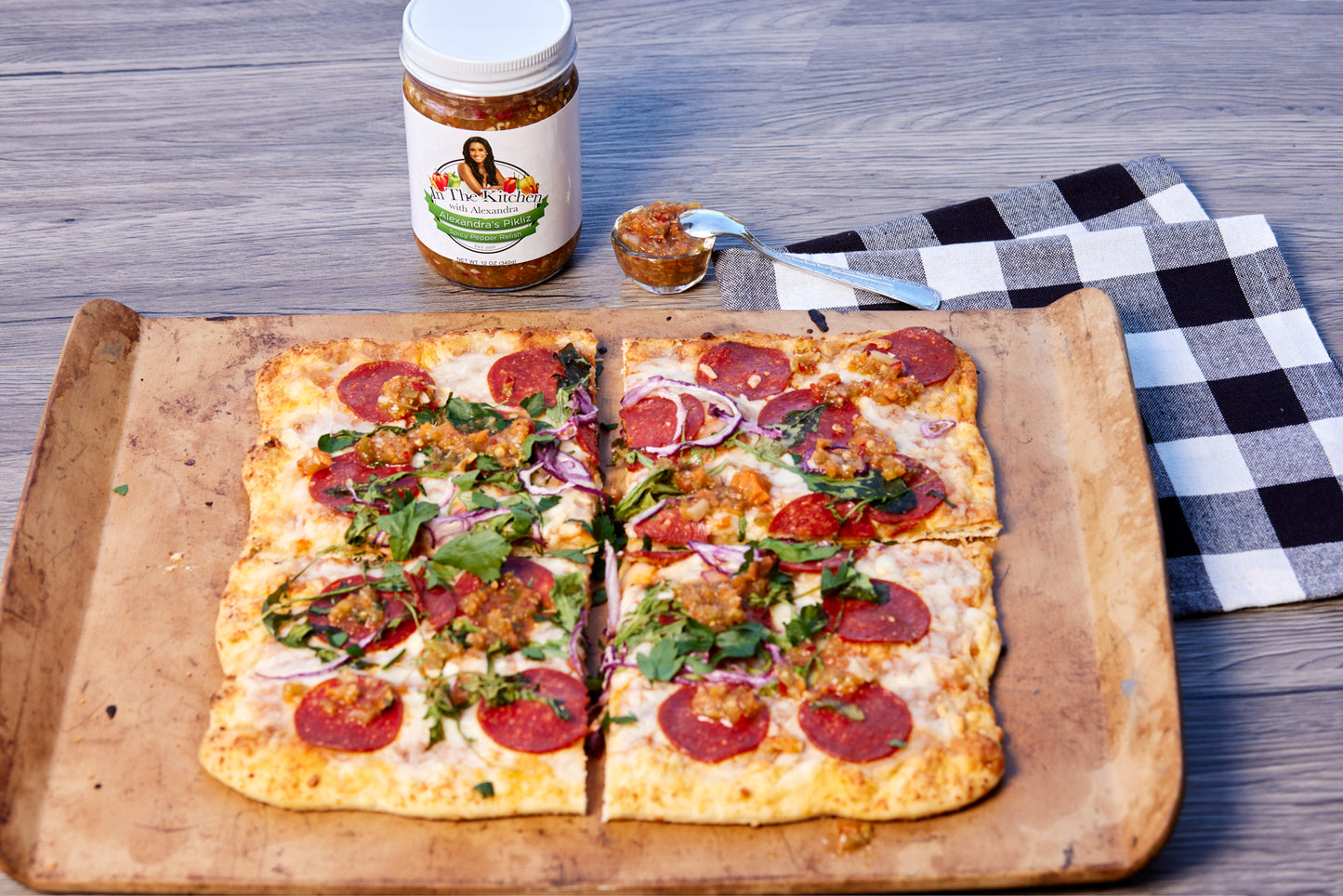 Pizza Sauce With A Kick
Ingredients:  6 oz can tomato paste, 15 oz can tomato sauce, 1-2 TBS oregano, 2 TBS Italian Seasoning, 1/2 tsp garlic powder, 1/2 tsp onion powder, 1/2 tsp garlic salt, 1/4 tsp fresh ground black pepper

Directions: Mix the tomato paste and tomato sauce until well blended. Add remaining ingredients into mixing bowl. I don't recommend a white spatula.
Use red if possible. Just a suggestion.

Serving suggestions: In my kitchen, we sometimes substitute flour dough crust with cauliflower crust. Add more Alexandra's Pikliz if more flavorful heat is desired!
Photo credit: @robertgordonphoto