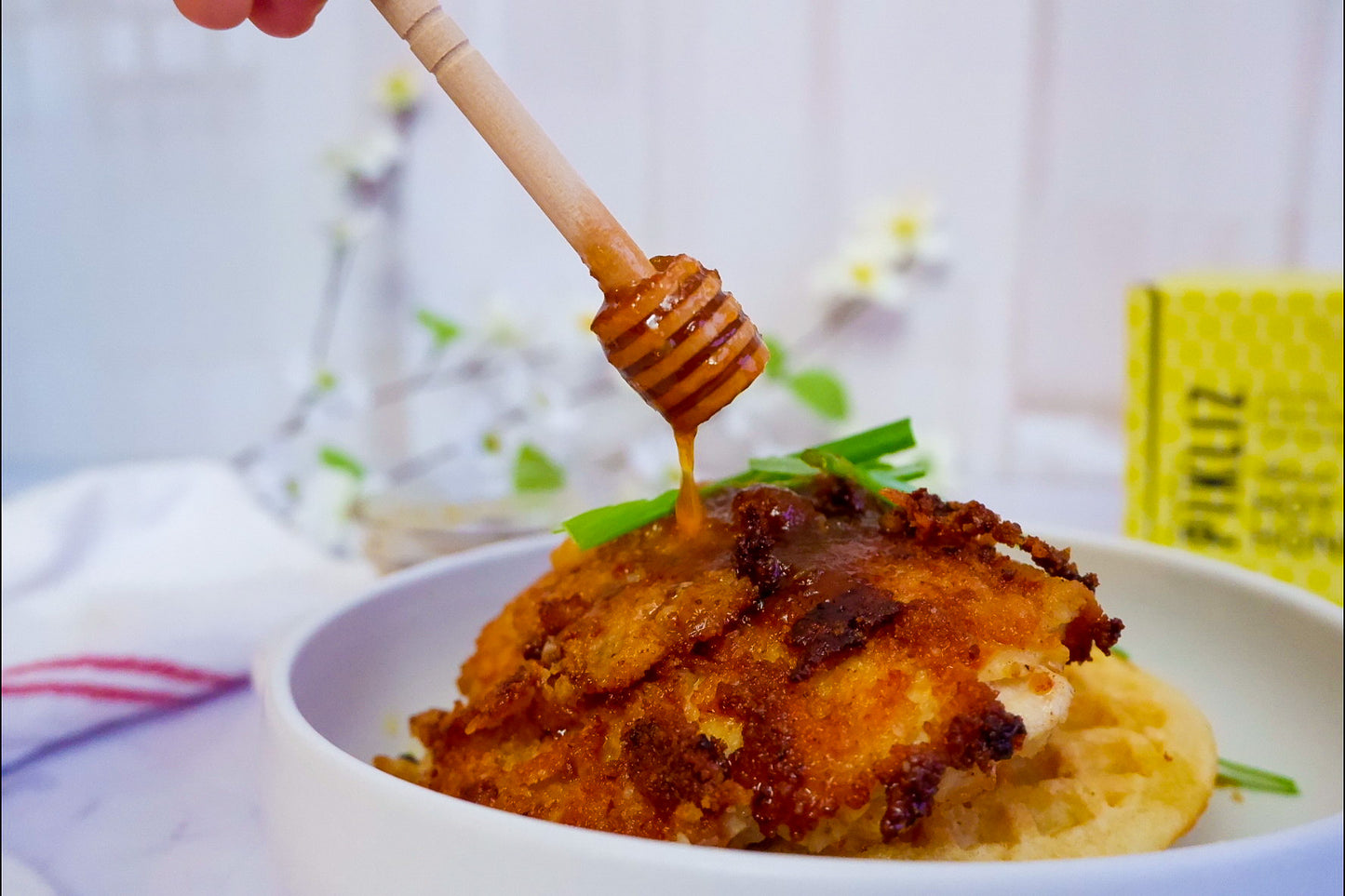 Ingredient
Marinade
1 cup butter milk

Salt and pepper to taste

1 tsp garlic powder

1 tsp paprika

1 tsp onion powder
Crust
1 cup all purpose flour

1/2 cup bread crumbs or panko

1/4 cup corn starch

1 tsp baking powder

1 tsp garlic powder

1 tsp paprika

1 tsp onion powder

salt and pepper to taste
Steps
Whisk together marinade ingredients in a a mixing bowl

Clean the chicken thighs, pat dry with paper towel then place in the marinade overnight. The marinade should fully cover the chicken thighs

Before frying, bring the chicken to room temperature

In a pot, add in vegetable oil, should be enough to cover the chicken thigh.

While the oil is heating up, whisk together crust ingredients and coat each chicken thigh with it.

Fry the chicken until fully golden brown and crispy, about 8 - 10 min.

Let the chicken cool on a paper towel briefly to soak up the extra oil, then place on top of freshly made waffles.

Drizzle with Alexandra's Hot Honey Pikliz, serve!