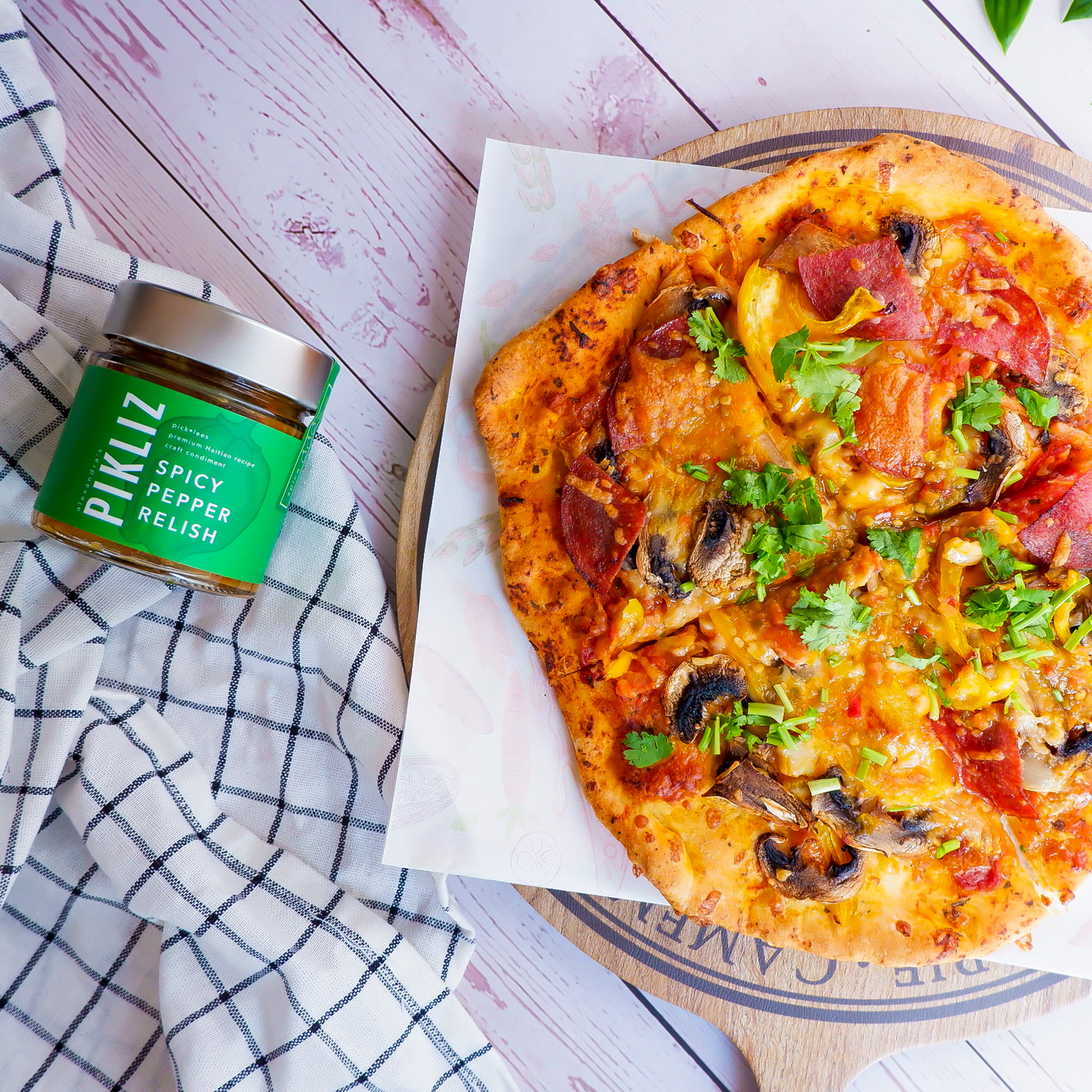 Ingredients
Pizza Dough
4 cup bread flour

4 tbsp butter

4 tbsp sugar

2 tsp salt

1/2 tbsp yeast

1 1/3 cup water (warm to touch)
Topping
100 g mushroom

1 medium onion

1/2 bell pepper

2 1/2 cup shredded cheese

8 pieces artisan salami

6 tbsp tomato basil pasta sauce

8 tbsp Alexandra's Pikliz

Garnish: Parsley
Steps
Put all the dough ingredients to your bread machine or kitchen mixer following the recommended order, knead until the dough is smooth.

Let it raise for 60min - 90 min or until the dough has doubled in size.

Punch down the dough and divide the dough into 3 equal parts

Knead it then roll it out to a circular shape

Mix together pasta sauce and half of  Alexandra's Pikliz and spread it generously on the pizza

Top with your favorite pizza topping, here I have use large salami pieces (quartered), mushroom, onion, and bell pepper

Cover the top with shredded cheese

Bake at 375F for 25 min or until fully down.

Add the remaining  Alexandra's Pikliz on top. Sprinkle with Parsley.

Enjoy!
Picture and Recipe credit: Smileey.Lucy