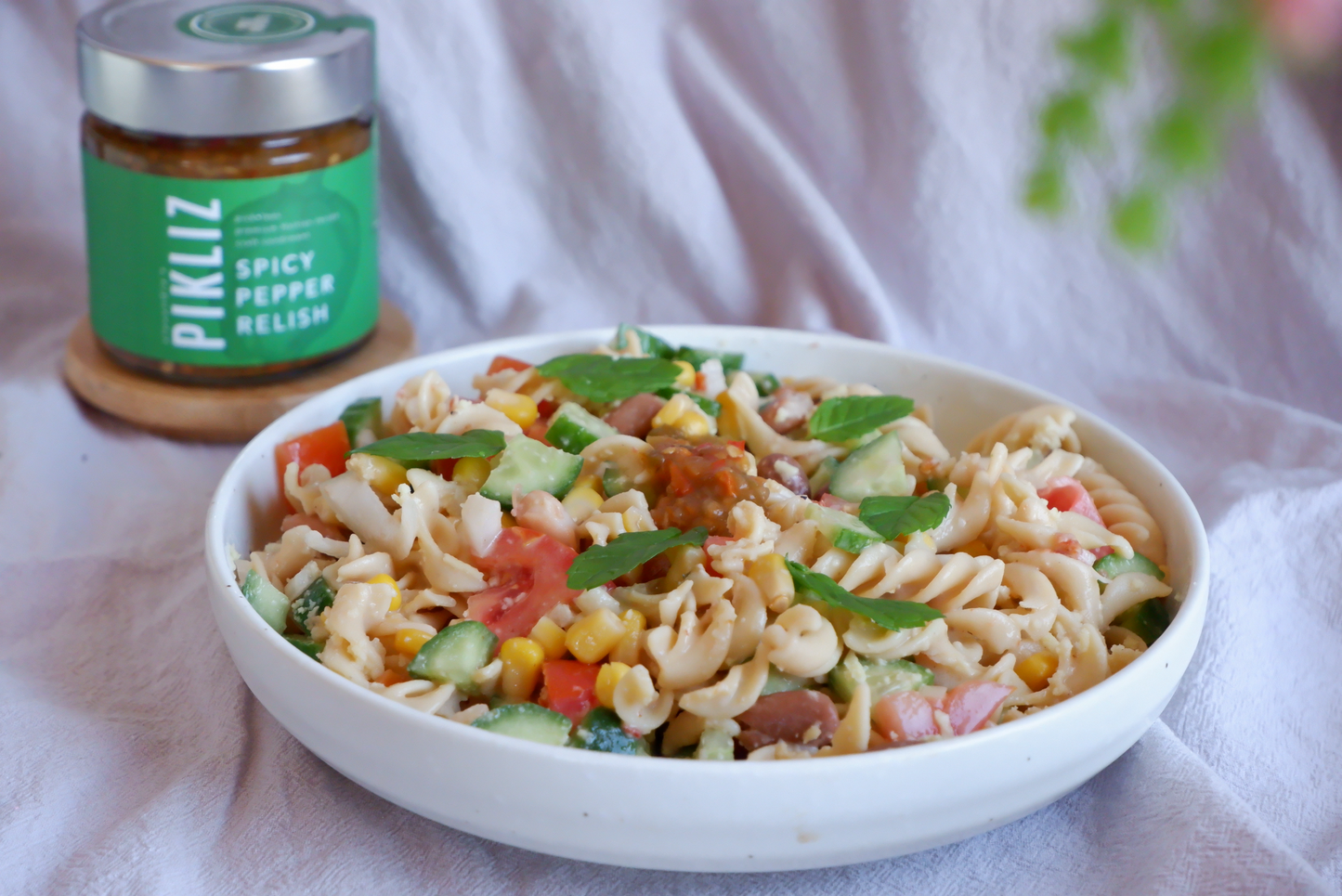 Ingredients:
1 cup dried whole wheat pasta

1/3 cup canned corn kernel

1/2 purple onion

1/4 cup cooked pinto beans

2 mini cucumber

1 tomato

grated plant-based cheese

Salad dressing
1/3 cup olive oil

4 tbsp fresh orange juice

2 tbsp Alexandra's Pikliz

1 clove of garlic, minced

2 tbsp balsamic vinegar

1 tbsp honey

salt and pepper to taste
Steps
Boil pasta according to packaging instructions to al-dente texture

Rinse pasta with cold water, and reserve on the side.

Dice mini cucumber and tomato into chunks

Finely chop the onion into bits

Boil sweet corn kernel until fully cooked

Mix all the salad ingredients together, including the plant-based cheese

Put together the salad dressing by putting all the listed ingredients, including  Alexandra's Pikliz in a mason jar, and shake vigorously

Pour the desired amount onto the salad and mix well.

Top with more Alexandra's Pikliz!

Enjoy!
Picture and Recipe credit: Smileey.Lucy