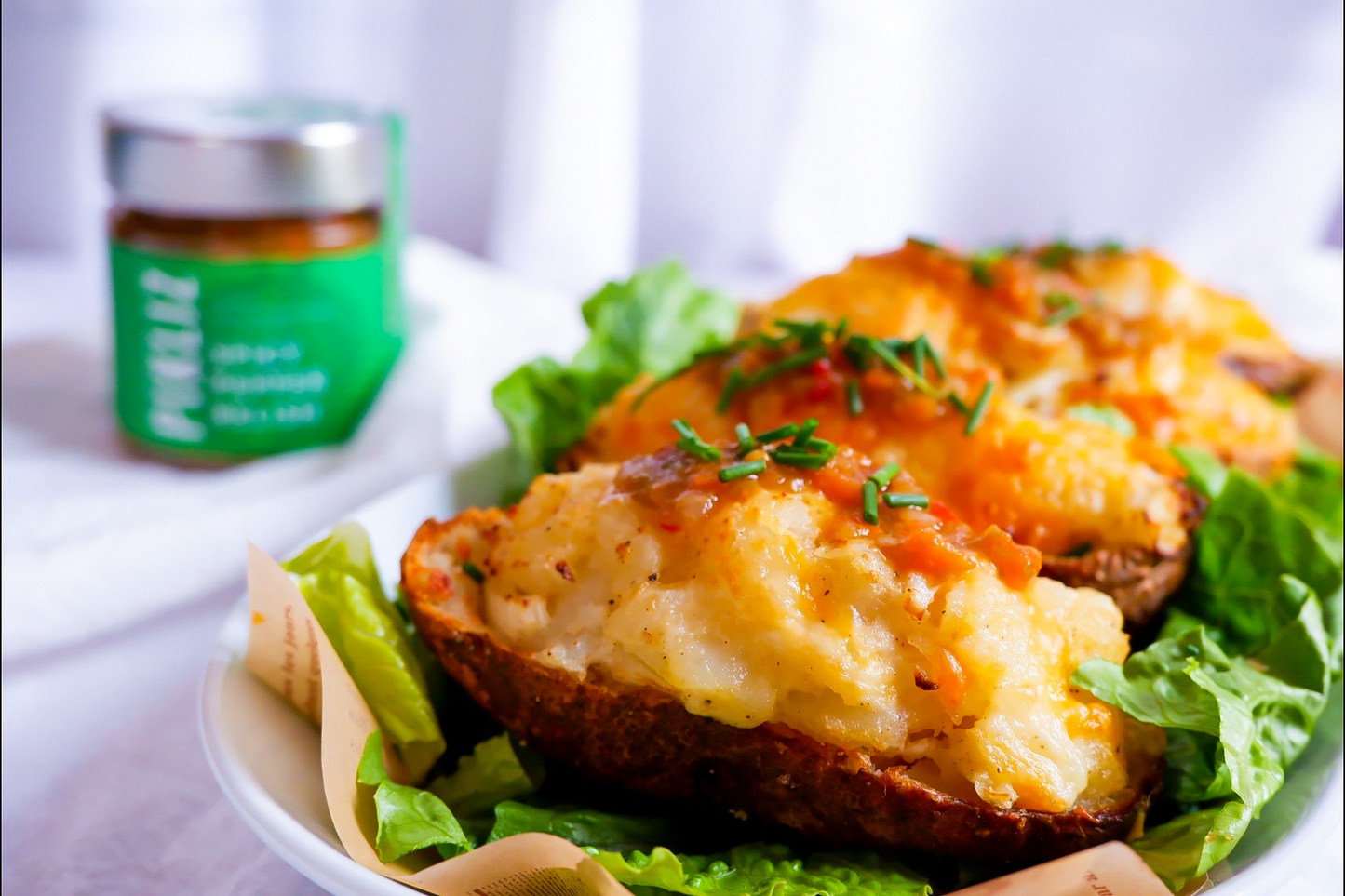 Ingredient
2 large Russet Potato

2 tbsp sour cream

3 tbsp mayonnaise

4 tbsp shredded cheese

4 tbsp of Alexandra's Pikliz!

1 tbsp salt

2 tbsp vegetable oil

1/4 onion
Steps
Wash the potato and rub with salt and vegetable oil.

Using a fork and prick the surface of the potato

Place them in the airfryer at 400F for 35min - 40min until inside is fully cooked

Set aside the potatoes until it is cool enough for handling

Cut the potato in half and scoop out the inside, mash it with the back of the spoon (I like to leave some chunks for texture)

Dice the onions finely.

Mix the mashed potatos with onions, sour cream, mayonnaise, half of the shredded cheese and of course, Alexandra's Pikliz!

Add salt and pepper to taste.

Scoop the mixture back into the potato skin, top with the remaining shredded cheese.

Airfryer at 390F for another 7 min.

Add an extra scoop of Alexandra's Pikliz on top!

Enjoy!
Picture and Recipe credit: Smileey.Lucy