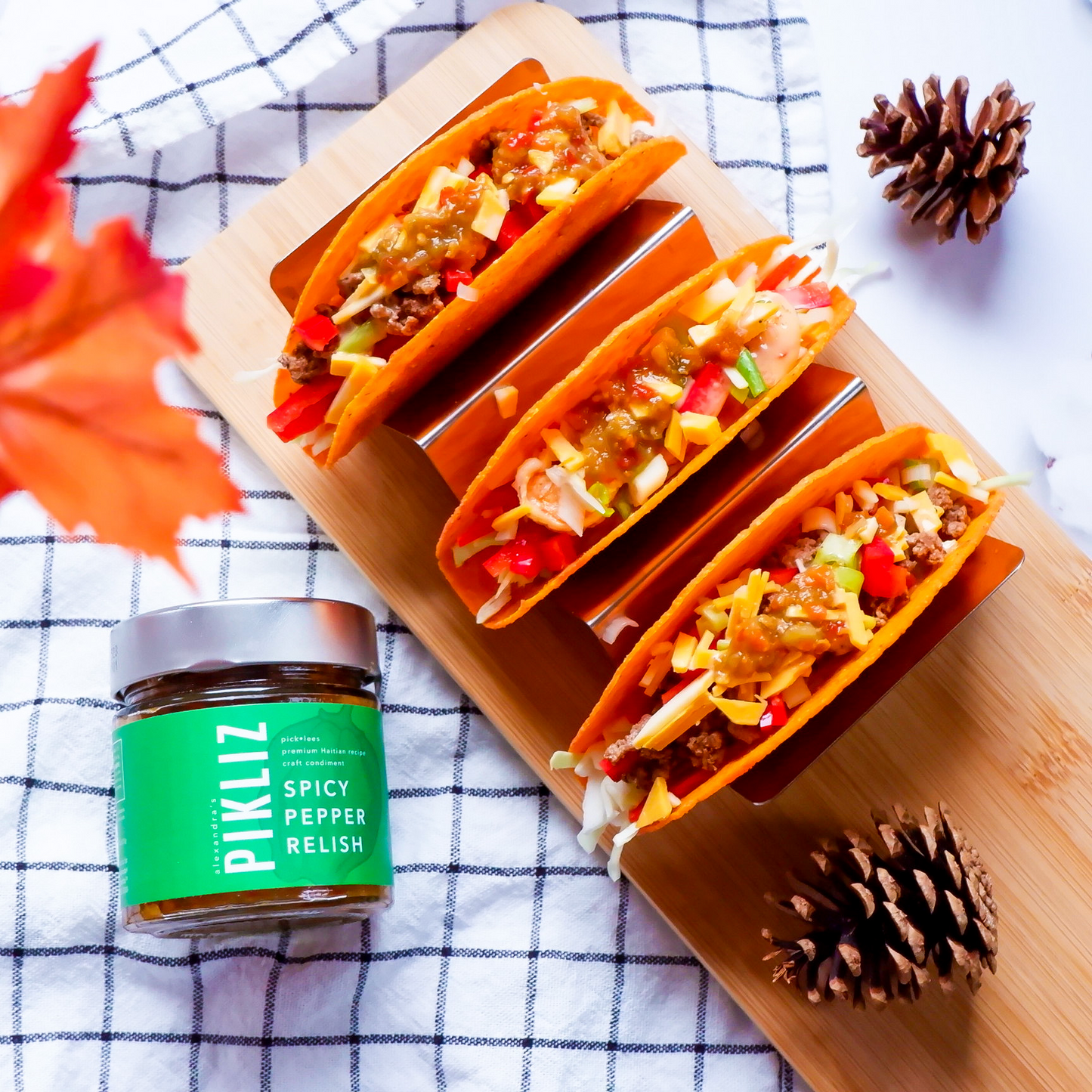 Ingredient
3 taco shells

3 tbsp Alexandra's Pikliz

1/4 red bell pepper

1/6 cabbage

1/4 cup shredded cheese

Protein

100 g grounded beef

5-6 shrimp

2 tbsp olive oil

Salt and Pepper to taste

Dressing

1 tbsp lime juice

4 tbsp mayonnaise

1 tbsp olive oil

1/2 tsp garlic powder

1/2 tsp cayenne pepper

1 tbsp Alexandra's Pikliz

Spring Onion to garnish
Steps
In a non-stick pan, put 1 tbsp olive oil. When the pan is hot, put in grounded beef and pan fry until fully cooked, season with salt and pepper, reserve on the side.

In the same pan, add another 1 tbsp of olive oil, sear shrimp on both side until fully cooked. Season with salt and pepper. Reserve on the side.

Julienne bell pepper and cabbage.

Chop spring onion into smaller pieces.

Create the dressing by mixing all listed ingredients including Alexandra's Pikliz with a small whisk.

Assemble the taco with protein, vegetables, and top with shredded cheese and dressing.

Add another heap spoonful of Alexandra's Pikliz!
Picture and Recipe credit: Smileey.Lucy