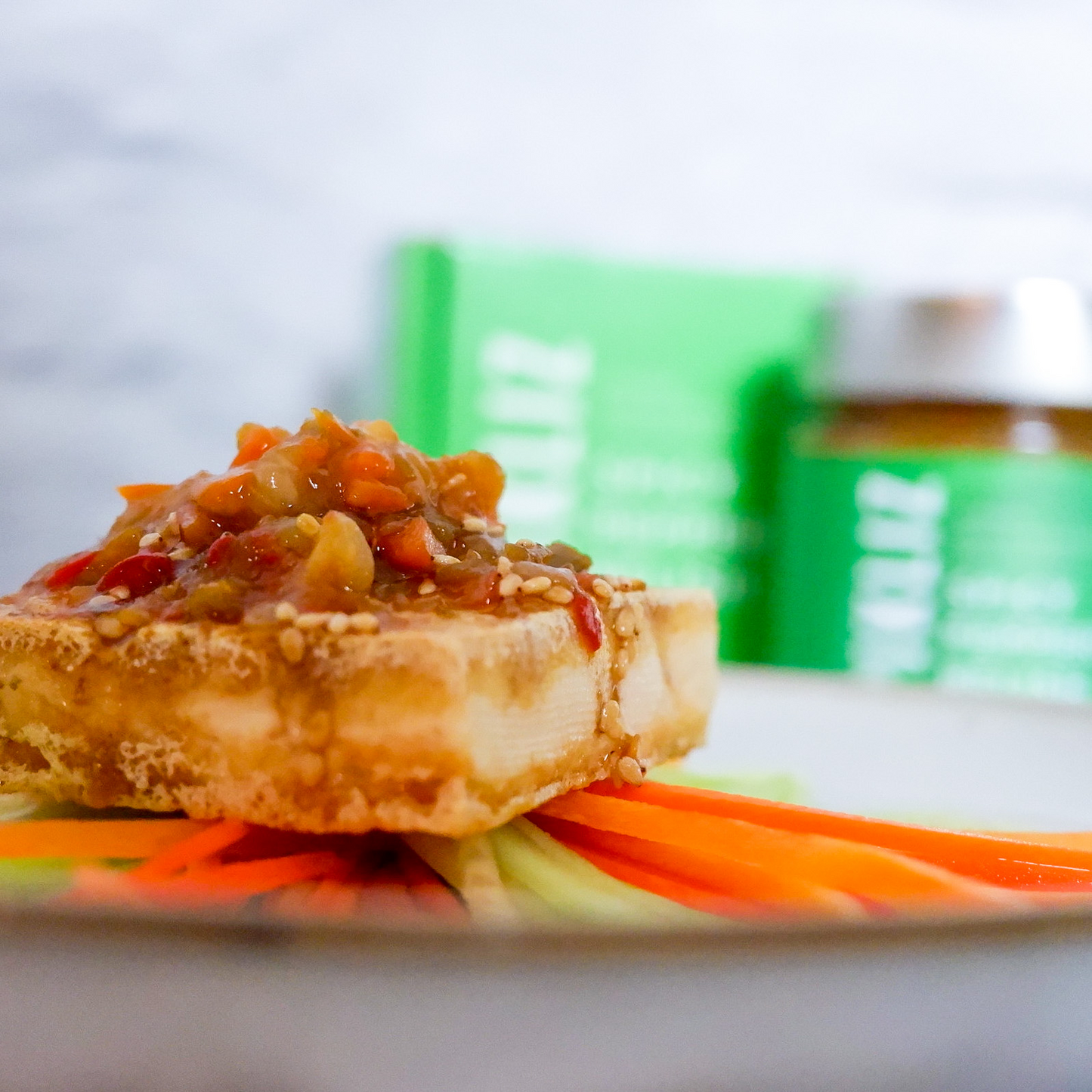 Ingredient
​​1-inch thickness tofu

half cucumber

half carrot

20 ml cooking oil

10 ml soy sauce

10 ml honey

10 olive oil

10 g sesame seeds

1 tsp of Alexandra's Pikliz
Steps
Cut the cucumber and carrots to thin threads.

Heat the frying pan and add oil.

Dry the tofu as much as possible. Sear the tofu in the pan. 3 min each side with medium heat.

Mix the olive oil, sesame seeds, honey, and Alexandra's Pikliz in a bowl.

Place the vegetable threads at the bottom of a serving plate.

Place the tofu on top of the vegetables.

Use a spoon to pour the mixed sauce on top of the tofu.
Picture and Recipe credit: Smileey.Lucy