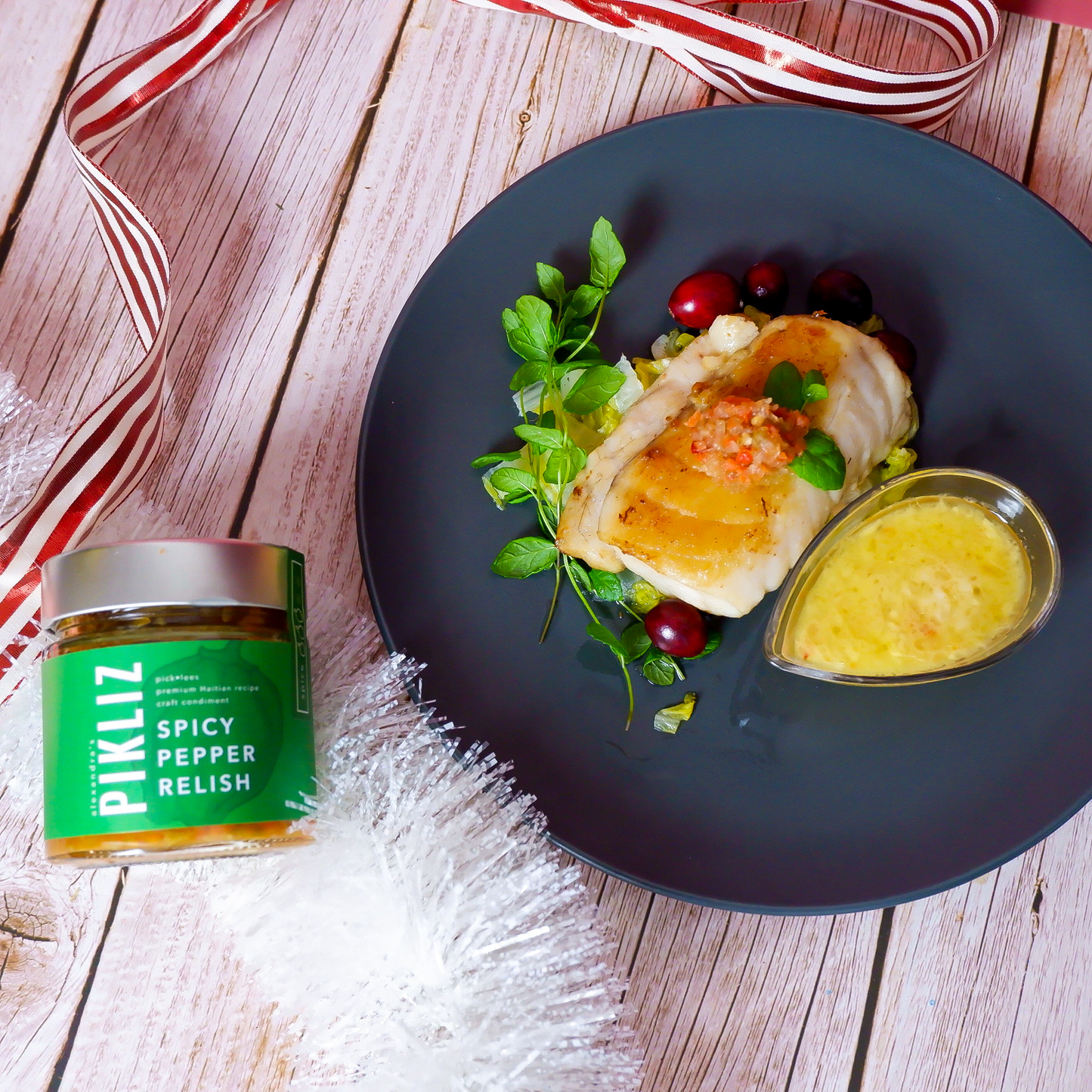 Ingredient
1 lb Monkfish filet (for 2 people)

3 garlic cloves

1 tsp butter

1 small celery cabbage (whole)

1 lemon

1 tablespoon of Alexandra's Pikliz
Steps
Clean and dry the fish. Season with salt and pepper. Rest to room temperature. Coat with sufficient cooking oil.

Preheat the oven to 350 F.

Heat the pan (ovenproof) to medium-high heat. Sear the fish for 3 minutes. Flip the fish. Add half of the butter. Sear another 2 minutes.

Put the pan with the fish into the oven for 10 minutes.

While in the oven. Dice the garlic.

Heat a saucepan. Add the butter.

When the butter melts, add the garlic. When the aroma rises, turn off the heat.

Squeeze the lemon juice into the saucepan, and mix with Alexandra's Pikliz. Season the sauce with salt and pepper.
Picture and Recipe credit: Smileey.Lucy