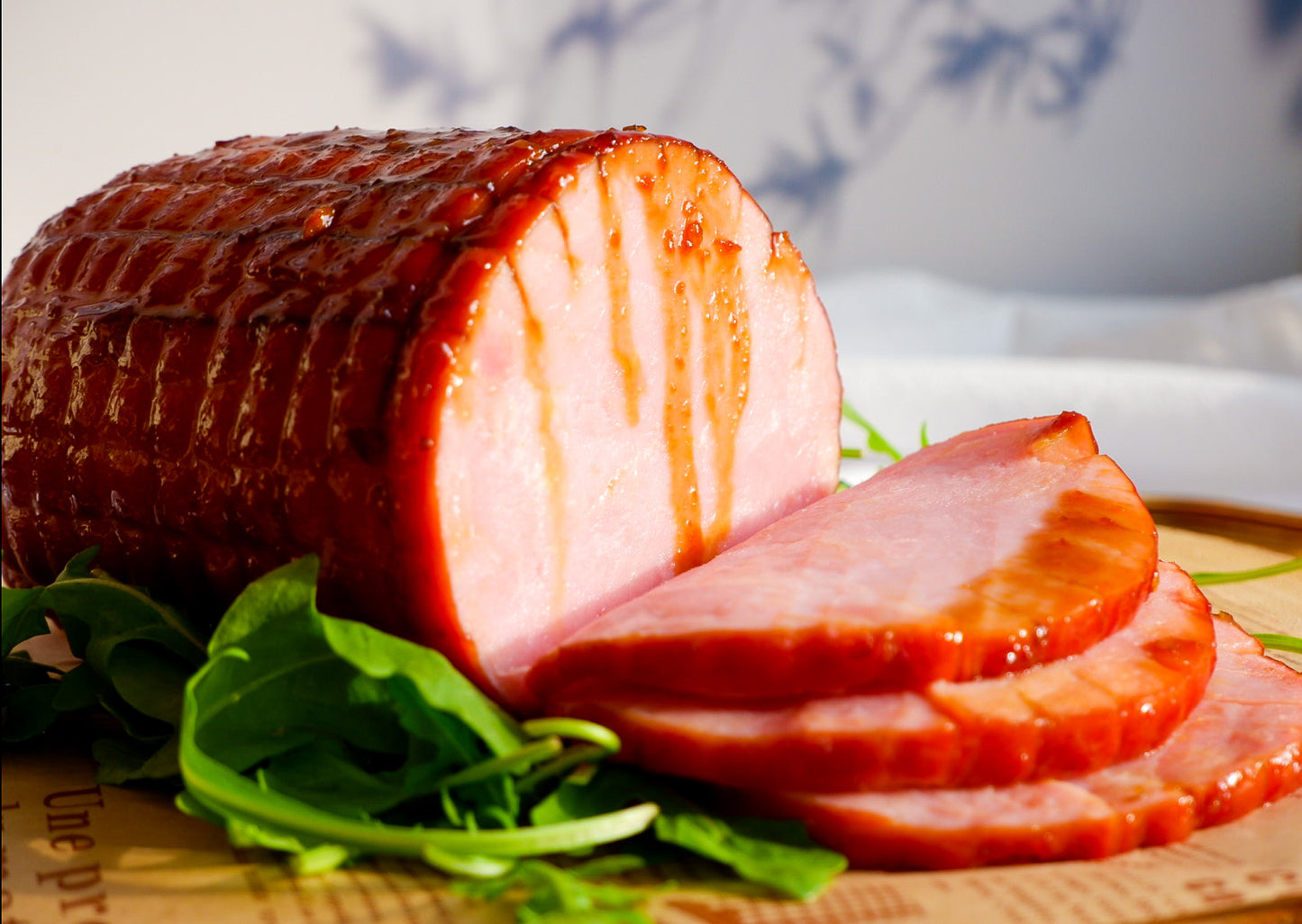 Ingredient
3 tbsp butter

2 tbsp dark brown sugar

2 tbsp mustard

1/2 jar Alexandra's Hot Honey Pikliz

4 cloves of garlic

2-3 kg fully cooked ham
Steps
Using a sharp knife, clean and score ham's surface into diamond pattern, about 1 inch in width

Bake in pre-heated oven at 325F for 20 min with foil covering.

While the ham is baking, melt butter in a pot.

Smash garlic lightly and put into the pot.

Add in the remaining ingredients and bring to a light simmer.

Continue to simmer until it reduces to a consistency of honey in room temperature. Reserve on side.

Brush the ham with the glaze and continue to bake un-covered for another 15 min.

Repeat the process until the crust turns to a golden-brown color. For a 1.5 kg ham, I have done this twice.

Pour the remaining glaze onto the ham before serving!

For some extra flavor, I put together 3 condiments that all taste incredible with the ham: Alexandra's Hot Honey Pikliz, Alexandra's Pikliz Spicy Pepper Relish, and half-half combining the two!
Picture and Recipe credit: Smileey.Lucy