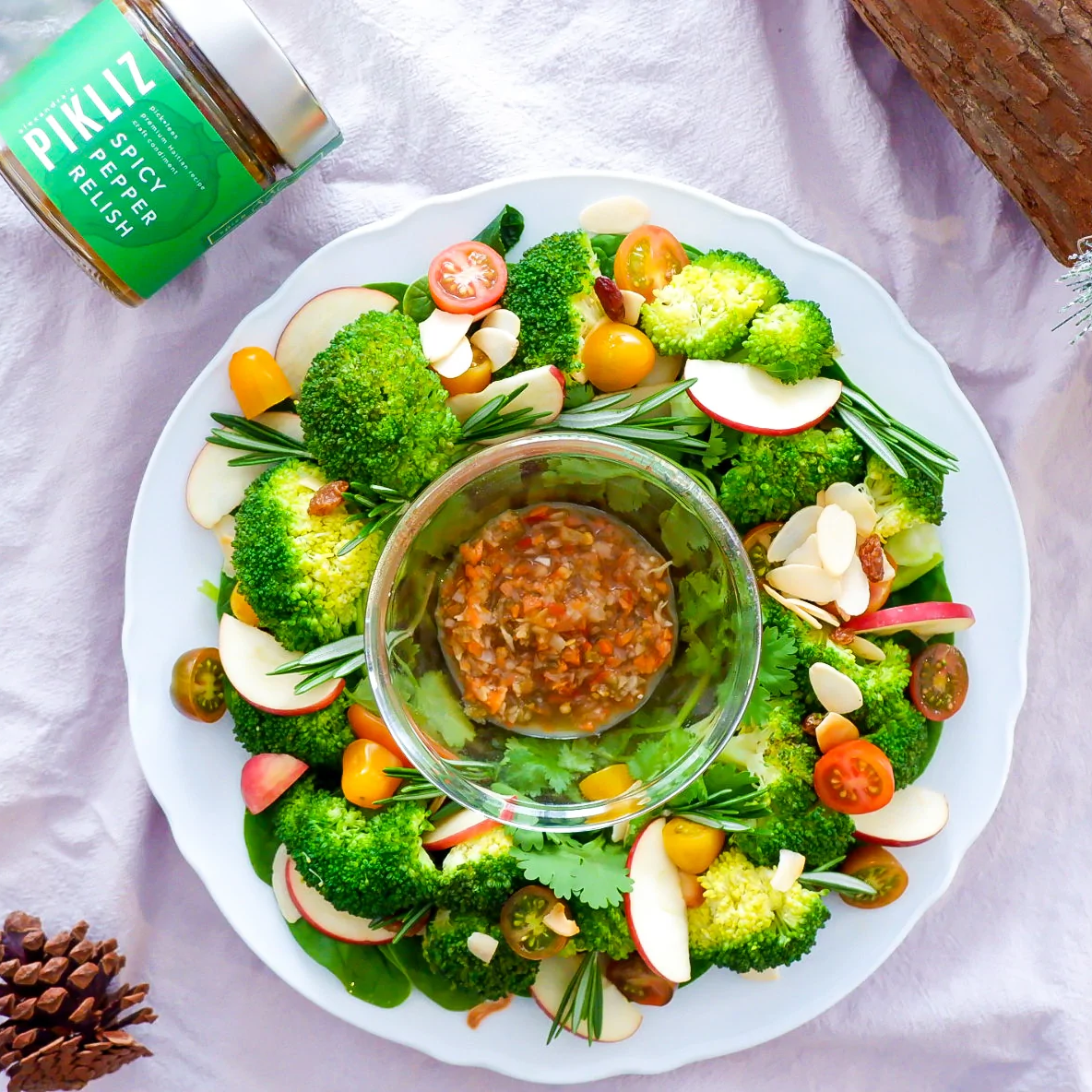 Ingredients
1 medium sized broccoli head

1/2 cup colorful cherry tomatoes

3 tbsp sliced almond

1/2 apple

1/2 cup baby spinach

a few sprigs of parsley

a few sprigs of rosemary

1 tbsp dried raisin

3 tbsp olive oil

4 tbsp Alexandra's Pikliz
Steps
Cut the broccoli into florets and blanche in hot water

Half colorful cherry tomatoes

Toast sliced almond in pan or bake at 350 for 3-5 min until slight browning starts on both sides

Thinly slice the apple

Wash baby spinach and coriander and use a salad spinner to dry.

Place a glass bowl in the center, then put baby spinach leaves all around to make a circle.

Add on broccoli florets, and cover broccoli stems with parsley.

Top with colorful cherry tomatoes, apple slices, almond, and raisin

Decorate with rosemary to make fill in any open area

Mix olive oil, Alexandra's Pikliz and salt and pepper to taste, put it in the serving bowl in the center.

when ready to serve, simply scoop the mixture on top the vegetable and dig in!
Picture and Recipe credit: Smileey.Lucy