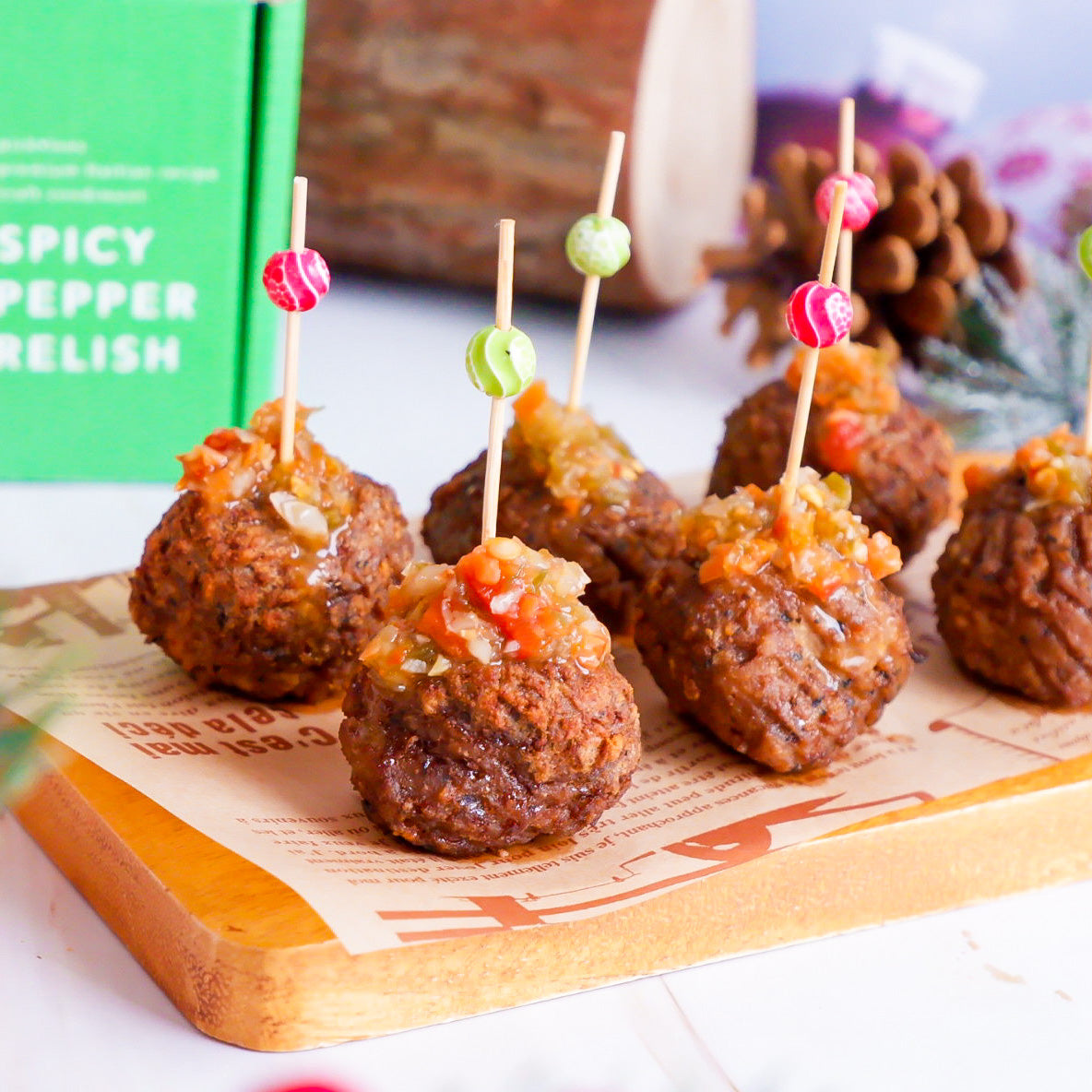 Ingredient
1 can cooked black beans

3 cloves of garlic

1 small shallot

150 g cooked quinoa

2 tbsp tomato paste

1 tbsp five-spice powder

1 tsp lemon pepper seasoning

1/2 cup vegan shredded cheese

salt and pepper to taste

4 tbsp Alexandra's Pikliz
Steps
In a baking tray, bake cooked black beans until slight crack occurs on the surface (around 15 min at 350F, depending on your batch of beans)

Mince garlic and dice shallots

In a food processor, add in all ingredients and pulse until a thick dough forms. You can add small dashes of water if the mixture is too dry or some additional shredded vegan cheese. You should be able to form a ball within your hand.

Use a spoon and gently form meatballs in your hand, put it on a parchment paper.

Refrigerate for 15 min to let it firm.

In a hot skillet with oil, sear meatball on all sides until slight browning, transfer to the oven and bake at 350F for another 15 - 20 min, until the edges turn golden brown.

Serve with some additional Alexandra's Pikliz!