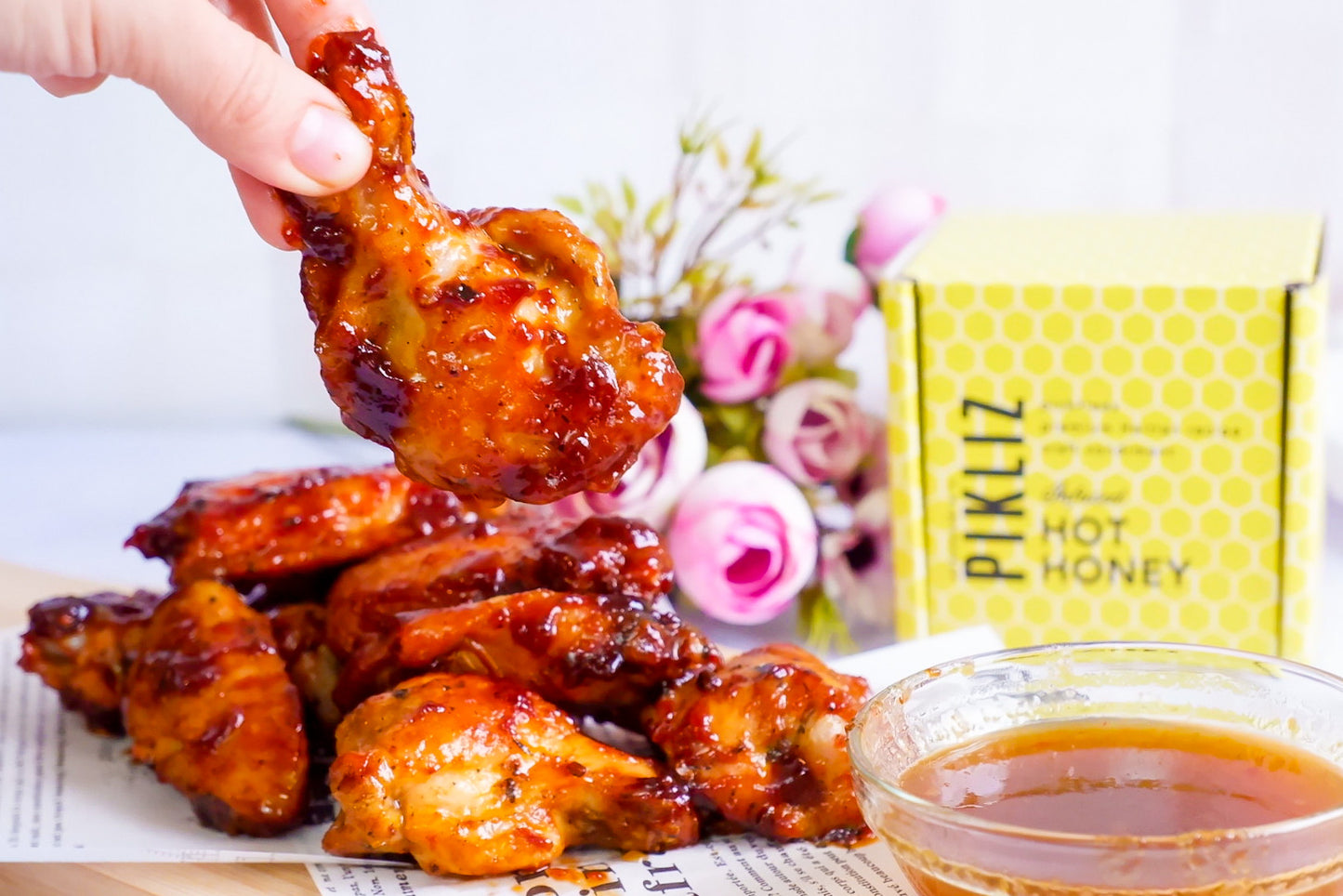 Ingredient
2 lbs. chicken wings

4 tbsp BBQ Rub (or any other of your favorite rub)

2 tbsp vegetable oil
Hot Honey BBQ Sauce
1 medium sized onion

1 cup ketchup

1/4 cup brown sugar

2 tbsp apple cider vinegar

2 tbsp Worcestershire sauce

2 tsp cayenne pepper

Salt and pepper to taste

1 tbsp olive oil

4 tbsp Alexandra's Hot Honey Pikliz
Steps
Clean and dry the chicken wings, pat dry with clean paper towel.

In a mixing bowl, coat the wings with vegetable oil and BBQ Rub, marinade for a couple of hours

Place all the chicken wing in a baking tray in a single layer and bake at 375F for 35 min or until fully cooked through.

While the chicken is baking, make the BBQ sauce by first adding oil to a saucepan.

Finely chop the onion and continue to cook until onion becomes translucent,

Add the remaining sauce ingredient and whisk to combine, include heat to medium and bring to a boil.

Reduce the heat to low and simmer for another 15 min.

Pour sauce through a sieve to strain out onion.

Depending on how much sauce you like on your chicken wings, you can toss your wings in this sauce until it fully coats the wing. You can store the remaining sauce in an airtight container in the fridge.

when ready to serve, add some extra Hot Honey Pikliz!
Picture and Recipe credit: Smileey.Lucy