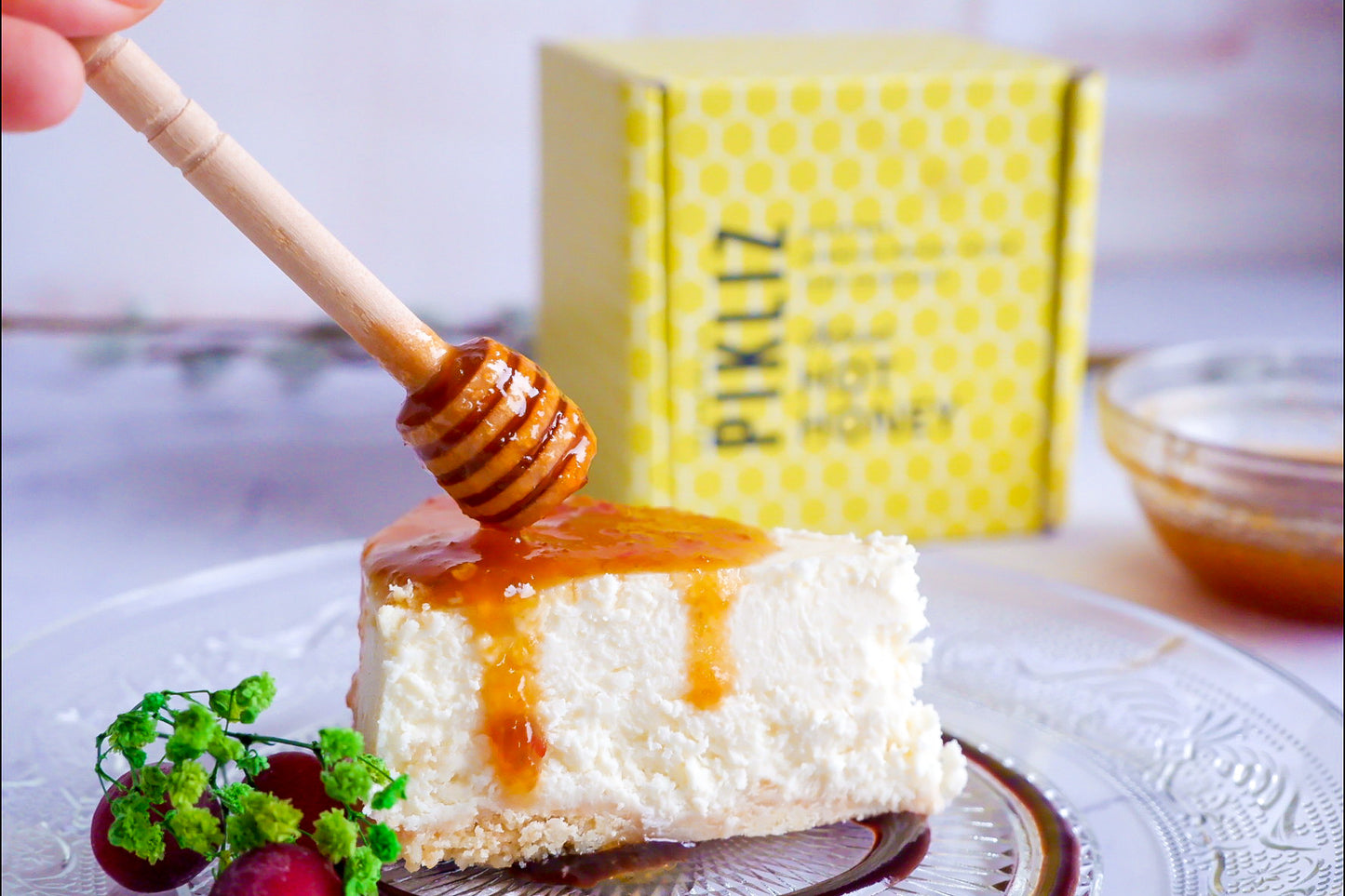 Ingredient
4 tbsp Alexandra's Hot Honey Pikliz
Filling ingredients
4 cup cream cheese

1 cup sugar

1/2 cup heavy cream

4 large egg

1 tsp pure vanilla extract

1 tbsp corn starch
Crust ingredients
1 cup graham cracker, crushed

5 tbsp melted butter

4 tbsp sugar
Steps
In a mixing bowl, combine all the crust ingredients and mix until moistened.

Press onto the bottom of a 9 inch cake pan. Use ample force press it down into an even layer.

Bake in a preheated oven at 350F for 8 min.

Allow the crust to cool on the side while you start making the filling

Using a handheld mixture, beat the cheese cream on low until smooth, usually 2 minutes.

Add in sugar, cornstarch, egg, cream and vanilla extract one at a time, beat until smooth. After each addition, use a spatula and scrape down the sides.

Preheat the oven to 420 F

Pour the batter onto the cooled crust and continue to bake for 15 min.

Turn down the temperature to 250F and bake for another 70 - 80min.

Allow the cake to cool at room temperature then place into the fridge for up to 5 days covered in plastic wrap.

After at least 12 hours in the fridge, the cake should be fully settled. Use a knife wetted with Luke-warm water, take a slice.

Enjoy with Alexandra's Hot Honey Pikliz!