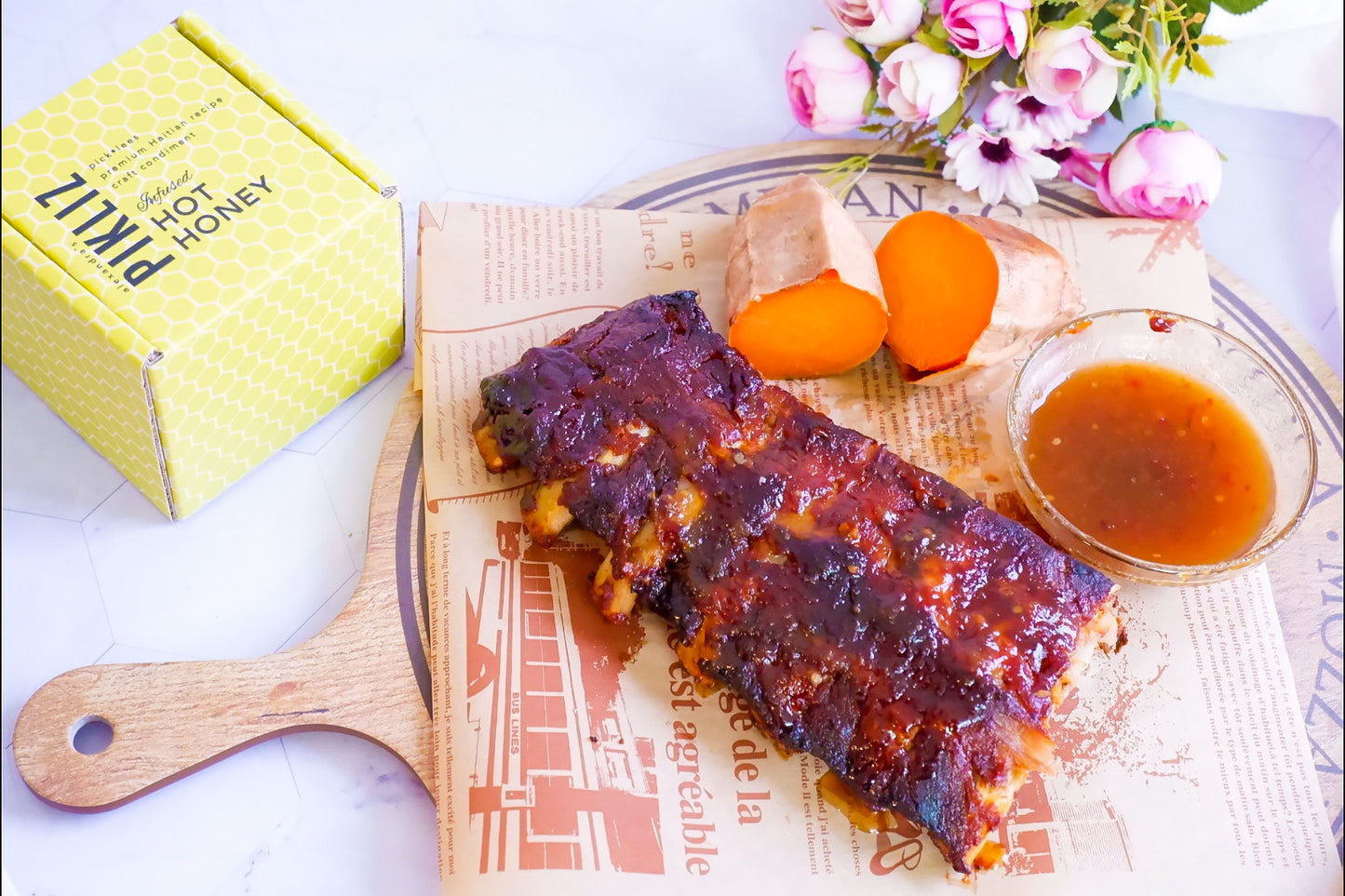 Ingredient
Rub:
salt and pepper to taste

2 tsp cayenne

1 tsp paprika

1 tsp garlic powder

3 tbsp olive oil
Steps
Prepare the baby back rib by first washing, pat dry, then remove the tough membrane on the bone side.

Rub with the listed rub ingredients on all sides.

Place rib on a baking tray and cover with foil.

Preheat the oven to 350F and bake the rib for 2 hours.

Remove the rib from the oven and pour on BBQ sauce, flip and pour on additional sauce. Return to bone-side down position.

Increase the oven temperature to 450F and bake the ribs uncovered for 10 min additional.

Broil for 3-5 min until caramelization start on the edges and the top (please watch the oven)

Drizzle on Alexandra's Hot Honey Pikliz and the ribs are ready to be served!