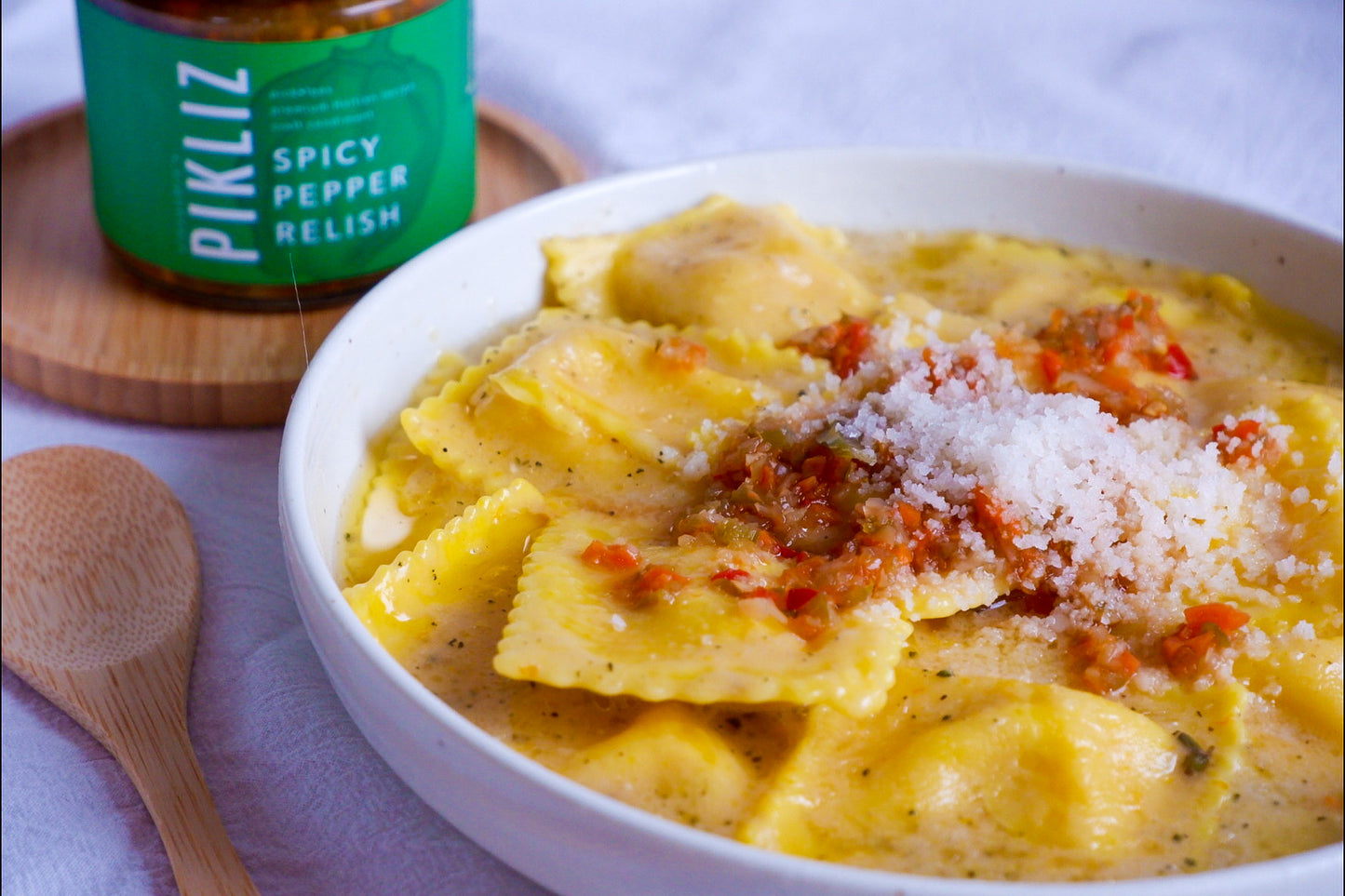 Ingredient
4 tbsp Alexandra's Pikliz

2 cups of ravioli of your liking. I used butternut squash ravioli here.

1/2 cup butter

1/2 cup fresh sage

1 tbsp freshly squeezed lemon juice

1/2 cup shredded Parmesan cheese

salt and pepper to taste
Steps
Cook ravioli according to package directions, drain and reserve pasta water.

In a saucepan, melt butter over medium heat.

Continue to stir for 5-7 minutes you can see that it has turned to a golden-brown color

Add in sage and Alexandra's Pikliz, 4-5 tbsp of pasta water, and half of the cheese, stir and remove from heat immediately.

Combine 2-3 tbsp more of pasta water, ravioli, and lemon juice by gently toss them together. You can adjust the amount of pasta water to a consistency of your liking.

Serve with cheese and more Alexandra's Pikliz!