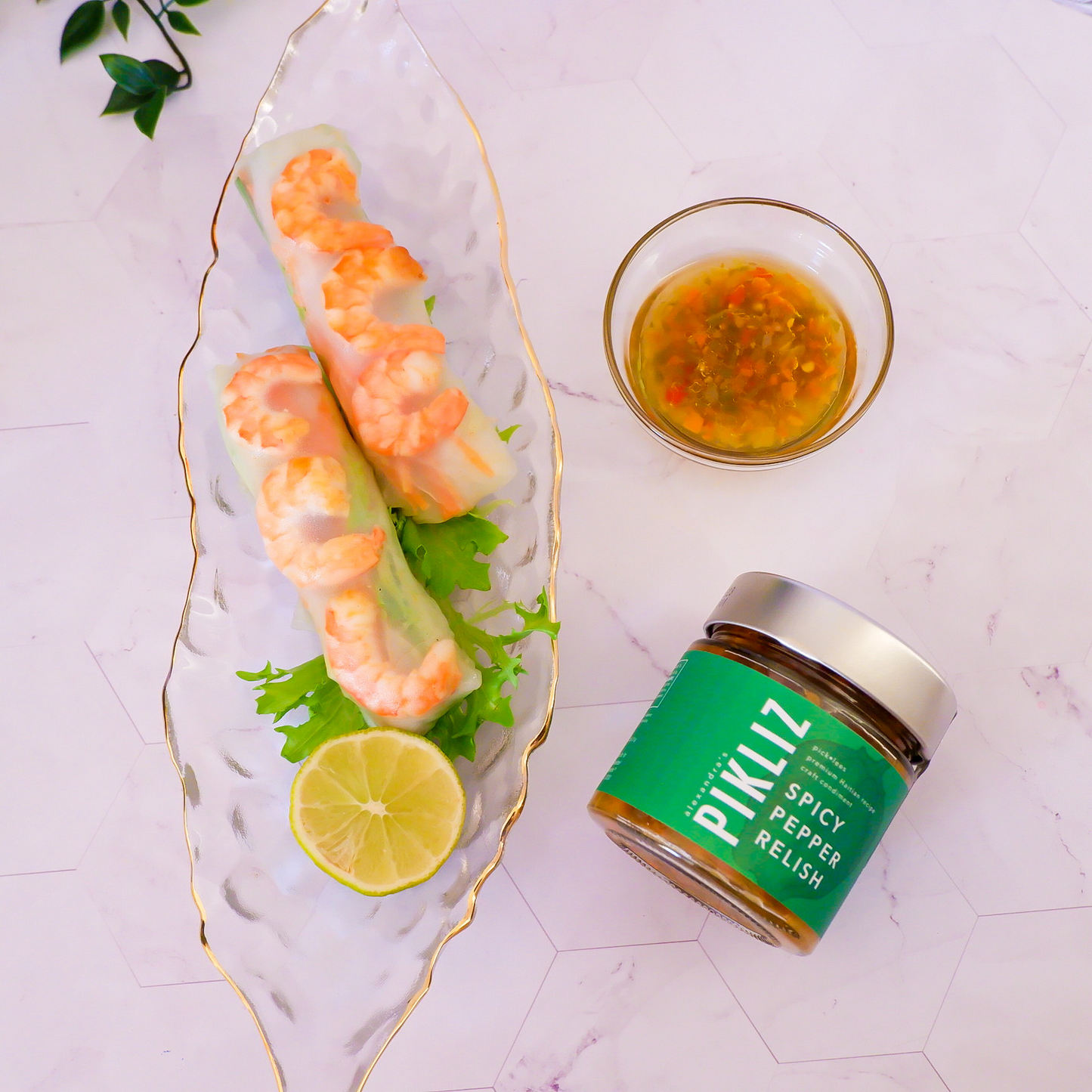 Spring Shrimp Roll With Alexandra's Pikliz
Ingredient
Dipping Sauce
1 tbsp lime juice

1 tbsp Alexandra's Pikliz

1 tsp olive oil

1 tsp fish oil

Salt and pepper to taste
Shrimp Roll
3 ounces of thin vermicelli

1 pinch paprika

1 lb shrimp

3 medium carrot

4 mini cucumber

1/2 Boston lettuce

12-20 rice paper

1 tbsp Alexandra's Pikliz

Salt and Pepper to taste
Steps
Julienne carrot and cucumber.

Wash lettuce and retrieve the leaves.

Boil vermicelli in water for 3-5 min or as per packaging instruction. immediately put it in a ice bath after and reserve in colander.

Pan sear shrimp on a non-stick pan. Season with salt and pepper, and small pinch of paprika.

Take out one rice paper and soak it in Luke-warm water for 10 sec or so, until you see it start to soft (it will feel slightly hard still, but it will soften up as you work through the roll)

Assemble your roll by first lettuce on the bottom, vermicelli, carrot and cucumber, with a spread of Alexandra's Pikliz

Once you made a complete roll, add shrimp and continue to roll, this way shrimp will be on the top under the translucent rice pepper.

Mix the sauce ingredients, including Alexandra's Pikliz

Serve and enjoy!